Blog
Elaflex LNG Refueling System - Products at ACT Expo 2023
2 May 2023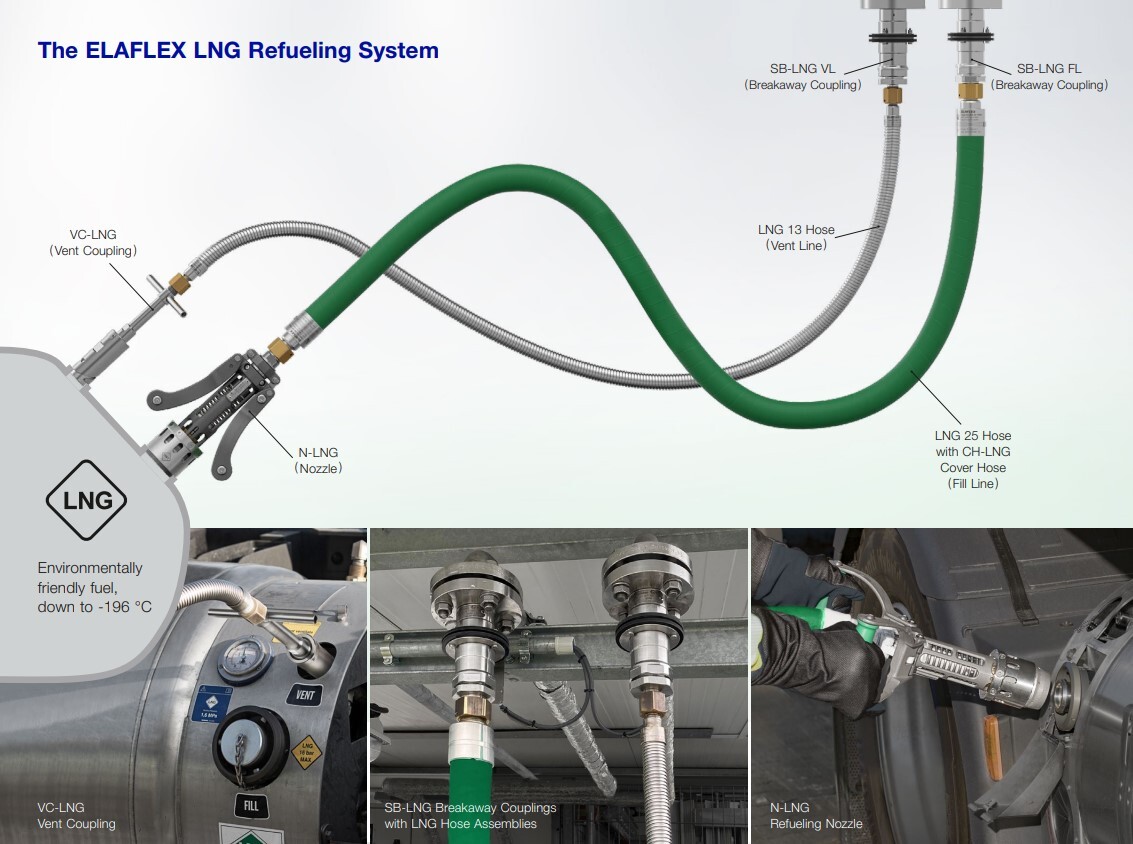 The Elaflex LNG Refueling System - Products on Display at ACT Expo 2023

Liquified natural gas (LNG) is considered a greener alternative to diesel refueling in the heavy-duty transport sector. As a result, the expansion of the LNG station network throughout the States has accelerated in recent years creating demand for high quality, reliable LNG components for an optimal refueling experience.
ELAFLEX is well respected for our refueling nozzle and hose assembly range globally used on fuel station forecourts. As experts in this sector, we have adapted our extensive knowledge to offer well-developed components for safe and easy-to-use bus and truck refueling of LNG. The LNG range of products for the USA is now managed by Elaflex US (previously managed by Oasis Engineering).
Distinct advantages of Elaflex's LNG Components:
High quality refueling products
Quick and easy exchange of N-LNG front seal without depressing the system
Enable easy handling and prevent direct contact to cold components
Delivery as complete, tested refueling system
Total lifetime cost benefits
Installation and operation manuals for our LNG products can be found on our website. Do come along and see the products in person at the ACT Expo or view a summary of each product below:
Our N-LNG nozzle is suitable for refueling heavy vehicles (buses and trucks) with interface to EN ISO 12617. It comes with fill line connection and integrated swivel function. The VC-LNG vent coupling is used for reduction of pressure in the LNG fuel tanks.
Our corrugated metal hose assemblies for fill line (LNG25) and vent line (LNG 13) are used for installation with nozzle, vent coupling or safety break on LNG dispensers. The SB-LNG Safety Break protects from drive-away incidents and closes the LNG gas flow in both directions.
The N-LNG nozzle incorporates ease of use, operating safety and low gas release volume upon uncoupling. It is designed to only allow gas to flow when it is correctly coupled. Usable with a low temperature down to -196° C.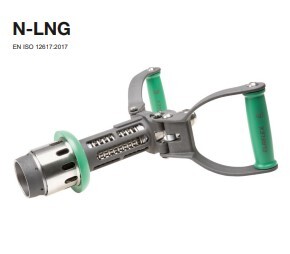 The VC-LNG is a vent coupling designed for venting of the LNG fuel tank of heavy vehicles with an LNG engine which is equipped with a separate venting interface to EN ISO 16924:2018.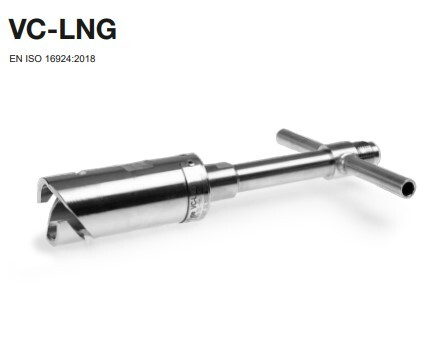 The SB-LNG can be operated for the fill line and for the vent line. They differ only in the connection type towards the LNG hose assemblies. It is reusable after separation. Spare breaking bolts are available.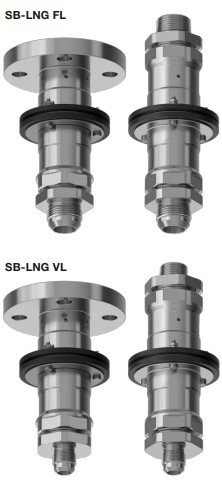 LNG 13 and LNG 25 hose assemblies are used for the venting or refueling of heavy vehicles.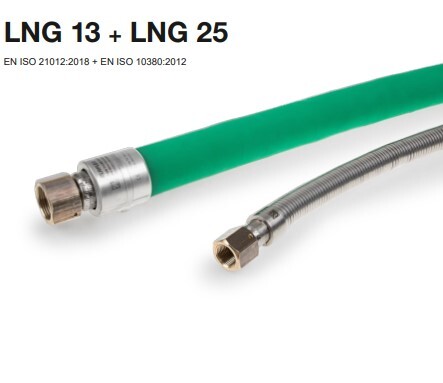 The new Managing Director of Elaflex US Inc. Ricky Lee will be available at ACT Expo to discuss this quality range of LNG products along with Elaflex and Oasis Engineering's full product range. However, any of the team would love to discuss your requirements so pop by and see them.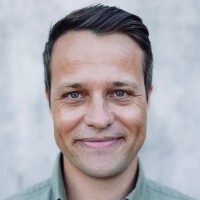 Anaheim Convention Center, California
Conference dates: May 1st - 4th, 2023
Expo dates: May 2nd – 4th, 2023