Blog
New Product Designers at Oasis Engineering
13 September 2022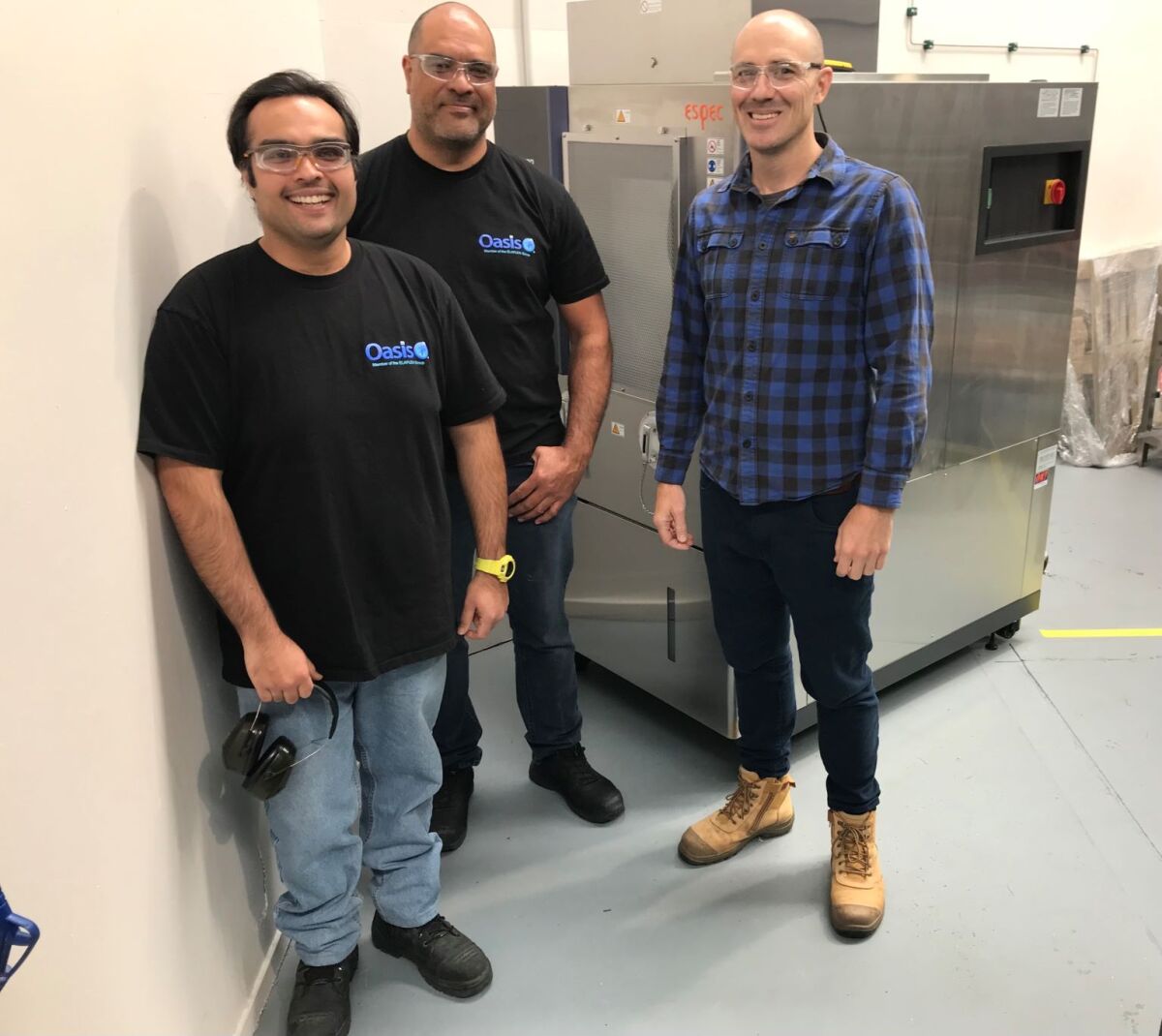 New Product Designers at Oasis Engineering, Elaflex

Product Design in the alternative fuels sector is growing fast and more than a dozen alternative fuels are in production or under development for use in alternative fuel vehicles and advanced technology vehicles.

Here at Oasis Engineering, we consider ourselves at the forefront of design and development in this area alongside our parent company Elaflex. As a result, our product design team is growing fast as we continue to develop our products for the CNG and NGV industry. Alongside this current work we are also investigating and designing products for 'newer' alternative fuels such as hydrogen.

There are difficulties hiring here in New Zealand because of a talent shortage and our borders have been closed to international candidates for over a couple of years now. So we are delighted to find three new Product Design Engineers who are keen to develop their careers further with Oasis Engineering.
Meet our new team:

Shaun Weir (left in the picture):
Before joining the Oasis team I was a senior lecturer and taught the New Zealand Diploma in Engineering programme. Previous to this role I also worked at different companies around New Zealand in a variety of engineering roles that included maintenance, production and design. I joined the Oasis team because of the people, good culture, and well-balanced environment that they offer to their staff. I also like that the Oasis team has a diverse range of people with a mixture of different nationalities and backgrounds. We produce globally recognised products but at the heart of it, we still keep it Kiwi! My goals with Oasis are to share my knowledge and develop products to meet our customers' requirements. I also look forward to learning from others and maintaining the continuous improvement ethos.

Carl Turner (right in the picture):
My background is in petroleum drilling engineering and human-centred design. I love the challenge and process of turning ideas into useful and valuable products and services. What attracted me to Oasis is the strong culture of continuous improvement, innovation and excellence. I'm excited to be part of a team that is aiming to be a leader in the emerging hydrogen transportation market. In my spare time I love the beach and exploring the outdoors with my young family.

Kane Thompson (middle in the picture):
I was born and raised in Auckland but my family was originally from Fiji, Bula! This means 'life' or 'to live' and is popular greeting in Fiji. I am married with an adult son and we moved to Edgecumbe from Auckland to look after my father-in-law. Because of this I had to leave my old job as a Custom Design Engineer at Temperzone NZ Ltd in Auckland. During my interview with Hadyn I immediately liked the place because it was not too small, but not too big either, and it has a good culture. I'm keen to get in some fishing and hunting down the Eastern Bay and also looking forward to helping develop some sweet products here at Oasis!
Welcome to Oasis Engineering and Elaflex Shaun, Carl and Kane!
The challenge for designers is not to make ethical design just another marketing gimmick or piece of window dressing, but to weave issues of waste reduction, product lifecycle, manufacturing sustainability and pollution into the fundamental creative process.